Bring Our People Home
The Centre and Radical Visions publish a guide for helping people return home from institutions and out-of-area placements.
The Centre for Welfare Reform is today publishing a new Scottish guide from the independent consultancy and advocacy organisation, Radical Visions. The report is titled 'A New Way Home: A Personalised Approach to Leaving Institutions' and sets out person-led pathways for people with disabilities to leave long-term hospital care and "out-of-area placements" to return home to their families and communities.
The guide is published in the context of the Scottish Government commissioned 'Coming Home' report of 2018 detailing the circumstances of hundreds of men and women unduly detained in hospital or accommodated far from their families and communities. 
The report, written by Dr Anne MacDonald, found that 705 adults with learning disabilities and complex needs had been affected by "delayed discharge" from hospital and/or were living in "out-of-area placements". 
Of this total:
45% had already been living "out of area" for more than 10 years
23% for more than 5 years
79 individuals (11.2%) were living in hospitals in England and Wales.
The guide published today highlights the importance of clear accountability in ensuring the urgent resolution of this human tragedy. The restrictions arising from the current pandemic must not be used as an excuse to divert attention from the urgency of the matter or to delay further the ongoing "essential work" of ensuring people's freedom. With this month's report from the Scottish Learning Disabilities Observatory highlighting the disproportionate disadvantages arising for people with learning disabilities from the pandemic, there is no place for indifference, or simply waiting for more auspicious days to arrive. This is essential work that needs to be progressed now, and it is to be hoped that this week's announcement by the Cabinet Secretary of a proposed change fund for social care will help with this acceleration.
The content of the guide also confirms one of the recommendations of Derek Feeley's recently published report ('Independent Review of Adult Social Care in Scotland') which urges the prioritisation of "approaches that enable people to stay in their own homes and communities, to maintain and develop rich social connections and to exercise as much autonomy as possible in decisions about their lives". Continued institutionalisation has no justification on grounds of cost or risk management, let alone recognised best practice.
The guide looks in depth at public perceptions of people with learning disabilities and challenging behaviours, transition plans, the need to consider housing specification, and the use of Self-Directed Support with specific reference to individual service funds. These person-led, solution-focused approaches are at the heart of the guide.
The guide points to the "vicious circle at the heart of the institution" for people with learning disabilities. Institutional living can bring with It "a real and present threat to life", as well as a significant loss of power and control, stigmatisation and blame, physical and sexual abuse, and exclusion from society - as exemplified by scandals such as Winterbourne View and the death of Connor Sparrowhawk.
Commenting on the content of the guide, Frances Brown and John Dalrymple of Radical Visions said:
"This guide maps out a range of tried and trusted methods for navigating the often-difficult road home for many people with learning disabilities who have spent long periods in hospital or other inpatient settings.

"Delayed or prolonged stays in hospital can be extremely distressing for those receiving care and their families who are eager to see them take the next step with sufficient support in place.

"The new guide sets out suggested measures by which we could ensure each part of the process is operating effectively to make those journeys as smooth as possible going forward. That encompasses transport, housing, support and much, much more.

"People who are left in hospital too long can often suffer from exclusion and confusion. We have set out to identify solutions to remedy that. It is incredibly important that at all times people with disabilities have maximum agency in determining how best to regain their place in the local communities even in the midst of the pandemic.

"We hope individuals, families, public bodies and third-sector organisations will use this very practical guide to navigate the system NOW and bring an end to this human rights scandal."
A spokesperson for People First, the National Disabled People's Organisation of Adults with a Learning Disability said:
"We do not agree with institutions, once citizens go into these places it is really difficult to get out again. We are human beings, citizens of Scotland, and we have the right to receive and be assessed for support and (if we are unwell in any way) treatment in our communities.

"Every one citizen has the right to good health care and support for their needs to be taken seriously. We die 20 years earlier than other citizens so we question if we are being thought about seriously or respectfully. Everyone has the right to live in their community, in a home of their choice with whoever they choose to live with, with whatever support they need to make independent living of a full life possible."
Commenting on the content of the guide, family carer Kate Sainsbury said: 
"The report is marvellous, a powerful tool for parents, commissioners, health and care managers for working through transitions. The consistency of values, approach, systematic thinking, use of examples is just what's needed."
Commenting on the content of the guide a spokesperson for the partnership New Routes Home said: 
"We believe everyone has the right to make meaningful choices around where they live, who (if anyone) lives with them and to make choices around how their support is organised and directed. Too many people with a learning disability and/or on the autistic spectrum still don't have these rights and are 'placed' in institutional settings and often away from their home area. This guide describes approaches and resources that provide a way forward both person-centred and person-led."
Dr Simon Duffy of the Centre for Welfare Reform added:
"The challenge of bringing just over 700 people back home from institutional care is well within the grasp of the Scottish Government and its partners in civil society and local government. It is encouraging to see the Scottish Government identify the exclusion of people with learning difficulties as a real problem, and with the support of organisations like Radical Visions we can expect to see real progress. 

"In England the focus has been on the 2,000 people stuck in the worst institutional placements, the misleadingly titled Assessment and Treatment Units (ATUs). However if we were to raise our ambitions the English government should be making a similar commitment to Scotland by bringing home over 30,000 people with learning difficulties who have been carelessly scattered across the UK by our failing social care system."
Personal Accounts
Three summarised accounts of the stories of people who had to find a new way back to their own home, often through the most difficult of circumstances are summarised below. Their stories illustrate both the needless distress caused by dislocation and the circuitous routes people are sometimes required to take to get back home. Additional information is available through the links cited.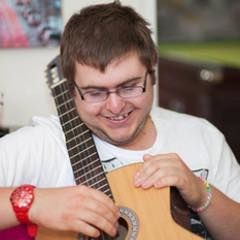 Callum Henry is a young man from Edinburgh with mild learning disabilities who from a very early age found himself excluded from a range of educational and social care services on account of the behavioural challenges he presented. In his adolescent years this ultimately led to him being placed far away from his home and family in a residential facility in England. Callum found his way back to Edinburgh and to a home of his own a few years later. But although he was home things were still not right. Callum was unhappy about the way he was being supported and continued to make this known. The turning point came with the realisation that sometimes people get more support than they either want or need and lose all sense of control over their own lives. Callum's sense of being at home in his own house blossomed when those responsible for his wellbeing listened carefully to what he was telling them and had the courage to reduce his level of support, taking away his feeling of being crowded out and hemmed in.
You can hear Callum and his mother Moira discuss their experience on In Control Scotland's website at:
https://www.in-controlscotland.org/sds-cinema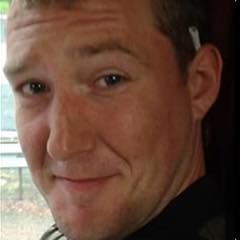 Bruce Stewart is a young man from Aberdeen who experienced a good deal of disruption in his early years and was ultimately received into care, living first with a foster family and later in a local children's home. It was when this placement in the children's home broke down that his experiences of being moved out of his home area began. He was moved first to a residential facility in the far south of Scotland and later to a variety of facilities in the north of England, before being moved back north to a psychiatric hospital in Aberdeen where he lived for the next two years. Then, suddenly, it seems his hospital bed was required for someone else and he found his own flat in the city where he has been able subsequently to rebuild his life. 
Bruce can be contacted via Alastair Minty by telephone on 07388 397074 or email at alastairminty@gmail.com
or through: https://alastairminty.wixsite.com/positivelyminty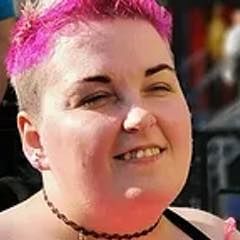 Dr Danielle Farrel is a young disabled woman who eventually found the way to her own home in Ayrshire in 2016 - but not without a struggle. The "transitional residential unit" where she had lived for the previous seven years closed earlier that year. Although she had always known that this was a "stop gap" in her life, the closure of the unit threw her world into turmoil. She was moved from the "transitional care unit" to a "dementia care" unit and for the next six months found herself living with a group of significantly older people with whom she had little in common. Danielle found that she was then expected to either return home to live with her father or accept a placement in an older person's care home. But she persisted in holding on to the sense she had of having a right to a home of her own.
More information about Danielle's battle for a home of her own can be found at
https://youroptionsunderst.wixsite.com/y-o-u/about-us 
Danielle can be contacted by telephone on 07938 998091 or email at: youroptionsunderstood@gmail.com
---
Notes to editors:

The full report is available at: bit.ly/NewWayHomeScotland 
Contact details for Frances Brown:  
email: frances@radicalvisions.com
tel: 07502 225219
Contact details for John Dalrymple: 
email: john@radicalvisions.com
tel: 07765 246345